The Advanced Systems Homes Story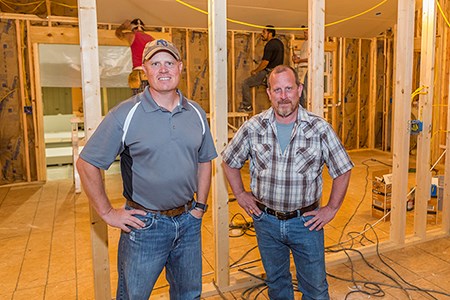 The ASH story begins with founder Bill Ketterlin, who was a builder in Tipton, Missouri. Bill was a traditional builder who was always coming up with innovative ways to make things work. Eventually he became frustrated with the challenges of on-site, stick built construction. The weather would often cause persistent delays. The subcontractors were unreliable and lacked the skills to build the quality home he expected. Materials were another issue. The timing of materials was inconsistent, and more often than not, materials were subjected to the harmful effects of the elements. He sensed there had to be a better way.
He researched the manufactured home industry. Dwellings were constructed, inside a facility, under the protection of a roof but he disliked their cheap construction methods and building materials. So he adapted the building "inside" concept, added his attention to quality, and began constructing custom modular homes inside a production facility. Upon completion, the home was easily transported to its final site, set, and ready. From dirt to done, homes were fully completed in less than three months time.
We share the same pioneer spirit, commitment to innovation and quality as our grandfather, Bill Ketterlin. Bill passed his legacy onto our father, who has in-turn passed it down to us, his sons, Scott and Darin Luebbering.