Posted on in Blog by Advanced Systems HomesAdvanced Systems Homes
Where to Start?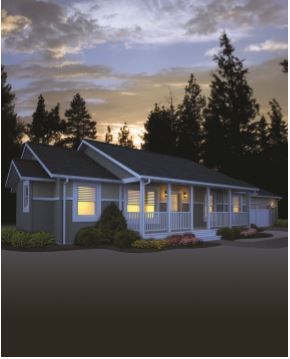 Before looking through our selection of modular house plans, first determine which features are most important to you. Answering the following questions will help you clarify your priorities.
What are some of your favorite aspects of your current home? What would you change?
What types of floor plans have you liked in other homes, including homes of family and friends?
Does your future neighborhood have any restrictions or regulations?
What type of modular home floor plans will work best with the landscape of your lot?
What modular home plans will allow you to take advantage of natural light?
What is your ideal budget? How much are you willing to spend, leaving 2 or 3 percent aside as a contingency fund?
How many bedrooms and bathrooms do you need? Do you want the bedrooms on the same side or do you prefer a split floor plan?
Do you prefer an informal family room separate or do you need a more formal living room?
Are you interested in a eat-in kitchen or are you more interested in a formal dinning area?
Do you need a study or home office?
What other rooms would you like to have?
Are you planning on a walk-in closet or pantry?
How big of a kitchen would you like? How much storage do you need?
How big would you like the rooms in your house to be? (Measuring any furniture you plan to use in your new home. Make sure that you have enough all space available.)
When you find a modular house plans that appeal to you, imagine living in each house. See yourself walking through it, entering first through the front door, and then through the other exterior doors. Think about how guest feel in various rooms. Picture yourself coming in from the car with a bag of groceries, or your children returning from their play in the backyard. Make sure you have ample cabinets and closets in the convenient places; as best you can, count the cabinets and closets. Imagine serving a family meal at the table. Would you have to walk through one main room to reach another room? Think about the views through all windows.
Advanced Systems Homes as a design team available to help guide you in to the perfect for plan to fit these needs. With more than 40 years of experience the ASH team is here to take the unique needs of your family and create a home that works for you.