Posted on in Blog by Georgia ReiGeorgia Rei
Is your foundation included in your modular bid?
A Good Foundation is Necessary for a Quality Home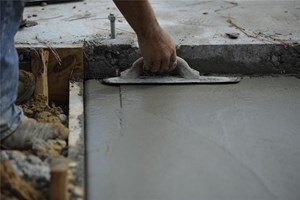 Footers and Foundations are the most essential part of building a home. If your foundation is not level or out of square it can be a very big deal. A problem with your foundation is not something you want to try to correct. Advanced Systems Homes knows that your quality built and designed dream modular home starts and depends upon a good foundation. The foundation and its integrity determine a major part of your new home standing the test of time.
The foundation is not a place to "trim the budget" or cut costs. While using a relative or neighbor may be cheaper in the short run, how well will the foundation be poured? How many foundations has s/he set in the last year? Will they warranty their work? Will that foundation be solid 15 years from now?
ASH believes in a complete custom home building service, including the foundation. Part of your home building process involves Advanced Systems Homes foundation team assessing your needs and expertly preparing your "home base". ASH has been in business for over 45 years and we expect to be in business 45 more years, standing by our foundations.
Choose your house plan, or use our design team to customize your dream plan. Contact our design team to start the process. Your new home can be set on a solid foundation prepared by ASH in as few as 90 days. Your dream, our passion.