Posted on in Blog by Georgia ReiGeorgia Rei
Christmas quotes to continue the good mood.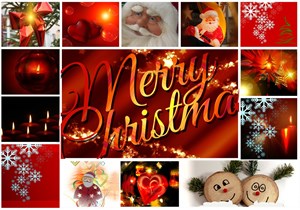 Merry Christmas to all from all of us at Advanced Systems Homes. We wish you a safe, happy and prosperous new year. Here are some Christmas quotes that capture the holiday spirit:
Winston Churchill
We make a living by what we get but we make a life by what we give.
Helen Keller
The only real blind person at Christmas-time is he who has not Christmas in his heart.
George Mathew Adams
Let us remember that the Christmas heart is a giving heart, a wide open heart that thinks of others first. The birth of the baby Jesus stands as the most significant event in all history, because it has meant the pouring into a sick world of the healing medicine of love which has transformed all manner of hearts for almost two thousand years. Underneath all the bulging bundles is this beating Christmas heart.
Grace Noll Crowell
Whatever else be lost among the years, Let us keep Christmas still a shining thing: Whatever doubts assail us, or what fears, Let us hold close one day, remembering its poignant meaning for the hearts of men. Let us get back our childlike faith again.
Helen Steiner Rice
Bless us Lord, this Christmas, with quietness of mind; Teach us to be patient and always to be kind.
Taylor Caldwell
I am not alone at all, I thought. I was never alone at all. And that, of course, is the message of Christmas. We are never alone. Not when the night is darkest, the wind coldest, the world seemingly most indifferent. For this is still the time God chooses.
Ann Schultz
Let us keep Christmas beautiful without a thought of greed, that it might live forevermore to fill our every need, that it shall not be just a day, but last a lifetime through, the miracle of Christmas time that brings God close to you.