Posted on in Blog by Georgia ReiGeorgia Rei
STILL American made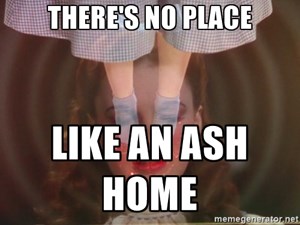 Advanced Systems Homes has been American Made for as long as we have been in business. We are not jumping on the American Made bandwagon, we consider ourselves to be part of the original frame of American Made bandwagon.
Our grandfather started the business in the town of Tipton, Missouri and as its customer base and needs grew, he moved it to Chanute, Kansas. We currently build all size modular homes, from the tiny 900 square feet home to the elaborate 6,000 square foot custom design. These homes are then carefully transported within the four state Midwest area and permanently placed on a footing or basement prepared by our expert ground crew, ready to move in. No Hassle.
Our team members all live in the South-East Kansas area and come to work together every day to build luxury new homes affordably. Over 40 % of the products we use are made in the state of Kansas, and over 90 % are American made.
We are building dream homes with American workers and American Products. Our homes are built under the protection of our 40,000-square foot plant and can be assembled, set and turn the key in as little as 90 days. Your dream, our passion. Contact our design team to get your American Made modular home started